Christina Hough, Ph.D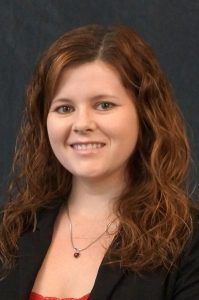 Dr. Christina M. Hough (pronounced "Huff") is a Postdoctoral Fellow in the ADRC, where she is primarily involved in work on the Treatment for Anxiety and Depression (TAD) Study. Her research focuses on understanding neural, cognitive and peripheral (e.g., immune and endocrine) markers and mechanisms of illness trajectory within affective disorders. This includes studying psychobiological mechanisms and identifying predictive markers related to disease development, course, symptomatology and treatment response. In particular, she is most interested in understanding the reasons for differential treatment outcomes among individuals with affective disorders, and developing methods to predict such outcomes before beginning treatment. The goal of her work is to inform clinical decision-making and facilitate the development and improvement of mechanistically-based risk factors, treatments and other intervention strategies.
Dr. Hough received her Ph.D. in clinical psychology from UCLA under the mentorship of Dr. Michelle Craske. She has published more than 20 peer-reviewed journal articles and received multiple fellowships to support her research, including the prestigious National Science Foundation (NSF) Graduate Research Fellowship. She completed her APA-accredited clinical internship at the VA Los Angeles Ambulatory Care Center within the VA Greater Los Angeles Healthcare System.
Cody Cushing, Ph.D
Dr. Cushing is a post-doctoral fellow whose research focuses on the neural mechanisms underlying mood disorders.  Specifically, his research focuses on how threat perception mechanisms generate both nonconscious physiological threat responses and consciously experienced emotions like fear.  By studying the interaction of these processes, his research hopes to gain a mechanistic understanding of fear-related disorders such as anxiety and trauma-related disorders in order to generate effective and non-distressing treatment options.  His work utilizes neuroimaging methods like fMRI including real-time closed-loop neurofeedback to investigate these topics.
Ben Rosenberg, Ph.D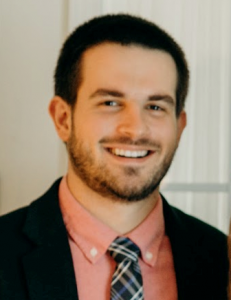 Ben's interests lie at the intersection of cognitive neuroscience and clinical psychology. He utilizes multimodal neuroimaging tools such as MRI and TMS to develop strategies for 1) clarifying the dynamics of human brain network architecture, 2) disentangling the neurodevelopmental underpinnings of clinical symptoms, and 3) evaluating neurocognitive biomarkers to improve diagnostic classification.
ALACRITY POST-DOCTORAL FELLOWS
Alainna Wen, Ph.D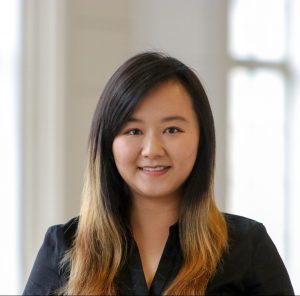 Dr. Wen is a postdoctoral scholar in the ALACRITY Center under the Depression Grand Challenge. Her research centers on emotional processing, reactivity, and regulation in internalizing disorders such as depression, anxiety, and posttraumatic stress. Her recent work focused on conceptualizing the construct of emotion regulation diversity and developing a measure for its assessment. She is interested in using advanced statistical methods to identify internalizing disorder risk factors and mechanisms that can serve as novel treatment targets. Dr. Wen received her doctorate in Clinical Psychology and Advanced Quantitative Social Science from the University of Notre Dame and completed her clinical internship at the University of Mississippi Medical Center.
Francisco A. Reinosa Segovia, Ph.D
freinosasegovia@mednet.ucla.edu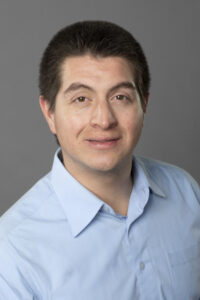 Francisco A. Reinosa Segovia, Ph.D. is a Postdoctoral Scholar in the ALACRITY Center at UCLA. His research work broadly focuses on examining feasible pathways to disseminate and implement evidence-based treatments for people of color (POC) and underserved communities, with an emphasis on culturally responsive practices and Latinx communities. Dr. Reinosa Segovia was born and raised in Mexico City and is fully bilingual/bicultural. Dr. Reinosa Segovia earned his Ph.D. in Clinical Psychology from the University of Nevada, Reno (UNR). Prior to beginning his work in the ALACRITY Center, he completed his pre-doctoral internship at Semel Institute for Neuroscience & Human Behavior where he specialized in providing trauma-focused care to children, adolescents and family members impacted by traumatic/adverse events.