Isabelle Lanser, Ph.D
Dr. Lanser is a postdoctoral scholar in the Anxiety and Depression Research Center (ADRC) whose research research on loneliness in young adults, seeking to understand how serious mental illnesses can disrupt relationships by taking young people out of their social worlds and making it difficult for them to maintain or re-establish interpersonal connections. Dr. Lanser is currently working on the Youth Mindful Awareness Program study, which investigates mindfulness as a preventative treatment for youth at risk for developing depression and anxiety disorders. Dr. Lanser is also working with the dissemination and implementation science team on the ALACRITY project to improve scalability, accessibility, and engagement in mental health services.
Cody Cushing, Ph.D
Dr. Cushing is a post-doctoral fellow whose research focuses on the neural mechanisms underlying mood disorders.  Specifically, his research focuses on how threat perception mechanisms generate both nonconscious physiological threat responses and consciously experienced emotions like fear.  By studying the interaction of these processes, his research hopes to gain a mechanistic understanding of fear-related disorders such as anxiety and trauma-related disorders in order to generate effective and non-distressing treatment options.  His work utilizes neuroimaging methods like fMRI including real-time closed-loop neurofeedback to investigate these topics.
Courtney Forbes, Ph.D
Dr. Forbes is a post-doctoral fellow in the Anxiety and Depression Research Center (ADRC) whose research investigates biobehavioral mechanisms underlying the etiology, course, and treatment of affective disorders. She is particularly interested in using fMRI to study the role of neural reward functioning in mood disorders, as well as using basic science findings on reward functioning and other transdiagnostic mechanisms to inform the development of targeted, evidence-based interventions. Dr. Forbes received her doctorate from the University of Toledo and completed her clinical internship at the Emory University School of Medicine.
Zachary Cohen
Dr. Cohen
is a post-doctoral fellow whose work focuses on precision and personalized approaches to mental health treatment. The goal of his research is to better understand how and for whom specific treatments (or treatment elements) will work, and to use that information to optimize response. Zach has spent the past three years working with Dr. Craske and an incredibly talented and passionate team to develop a digital therapy ecosystem designed specifically to build and evaluate personalization algorithms. While in graduate school at the University of Pennsylvania, he developed the Personalized Advantage Index (PAI) approach with his mentor Dr. Robert DeRubeis, and founded a biannual international conference called the Treatment Selection Idea Lab (www.treatmentselectionidealab.com).
ALACRITY POST-DOCTORAL FELLOWS
Alainna Wen, Ph.D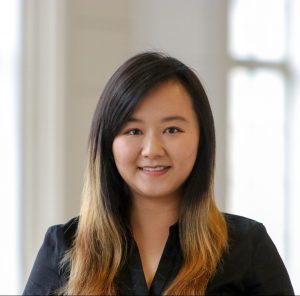 Dr. Wen is a postdoctoral scholar in the ALACRITY Center under the Depression Grand Challenge. Her research centers on emotional processing, reactivity, and regulation in internalizing disorders such as depression, anxiety, and posttraumatic stress. Her recent work focused on conceptualizing the construct of emotion regulation diversity and developing a measure for its assessment. She is interested in using advanced statistical methods to identify internalizing disorder risk factors and mechanisms that can serve as novel treatment targets. Dr. Wen received her doctorate in Clinical Psychology and Advanced Quantitative Social Science from the University of Notre Dame and completed her clinical internship at the University of Mississippi Medical Center.
Tamar Kodish, Ph.D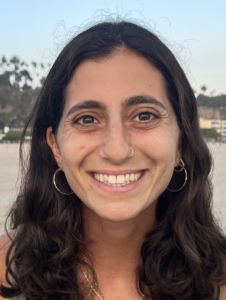 Dr. Kodish is a postdoctoral scholar within the ALACRITY Center and the Depression Grand Challenge. She received her PhD in Clinical Psychology from UCLA and completed her clinical internship at the UCLA Semel Institute. Tamar's research focuses on mental health service access, engagement and equity for marginalized youth, families and young adults, especially those with depression, anxiety and suicide risk. She is particularly interested in community-partnered research, implementation science, and alternative models to service delivery, including digital mental health and community health workers.