Richard LeBeau, Ph.D
Assistant Project Scientist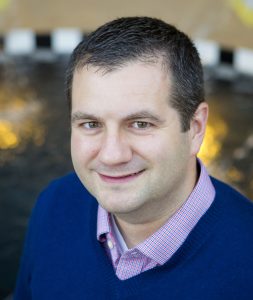 Dr. Richard LeBeau is an Assistant Project Scientist in the UCLA Department of Psych
ology and is an Associate Director of the Anxiety and Depression Research Center (ADRC). He also is the Associate Director of Clinical Services for the Depression Grand Challenge Innovative Treatment Network in the UCLA Department of Psychiatry.
Dr. LeBeau received his doctorate in clinical psychology from UCLA, where he was mentored by ADRC director Prof Michelle Craske. He completed an APA-accredited pre-doctoral internship and an APA-accredited post-doctoral fellowship at the Greater Los Angeles VA Healthcare System. He is currently a licensed psychologist in the state of California and provides both clinical supervision and direct patient care.
Dr. LeBeau has over 40 peer-reviewed publications related to the assessment and treatment of anxiety and mood disorders. His primary research interests at present involve understanding and addressing the mental health needs of sexual and gender minorities and improving the dissemination of cutting-edge cognitive behavioral therapies into healthcare systems and community settings.